Nothing says moisturizer like a jar of my awesome body butter! I have just the right mixture of ingredients to leave your skin feeling soft and smooth without feeling greasy!
To Purchase, Call Heidi at 319.560.9104 or Email her at heidischminke@msn.com
$9.00 Each
---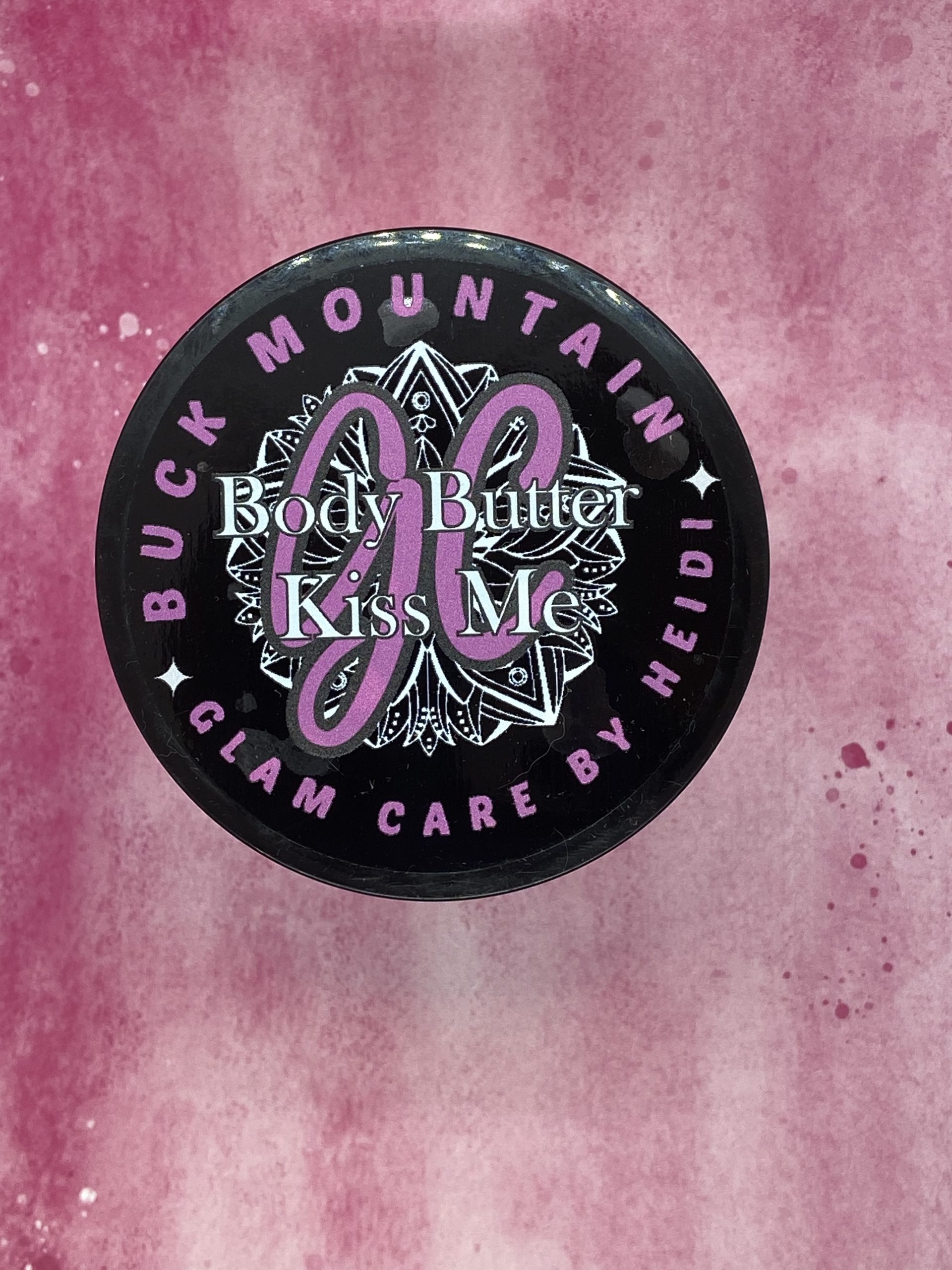 Kiss Me
A wonderful bouquet of roses & carnations.
Luxe
A fruity bouquet with strawberry, banana, peach and melon.
Ocean
Close your eyes and you can almost hear the waves splashing in the ocean.
Unscented
All natural – no color or fragrances
Dragée
A lively blend of candied plums with that touch of magic.
Escape
A sweet blend of grapefruit, pineapple & creamy coconut with a vanilla base.
Indulge
Indulgent confection of caramelized sugar, sea salt, & vanilla caramel.
Juicy
Golden amber, musk, citrus, lily of the valley, pink jasmine and warm woods.
Bliss
The wonderful aroma of a mixed bouquet of tulips, lilies, and jasmine.
Boujee
Fresh apple blends with dewy flower petals to create a clean, light scent.
Brûlée
A combination of brown sugar & buttery vanilla with a musk undertone.


Cashmere
Nuances of golden amber, light musk & creamy cocoa butter.
Deb
Notes of pear, citrus, rose, precious florals, gardenia, amber & musk.
Tranquil
A soothing and relaxing aroma of fresh cut lavender.
Chic
The elegant aroma of tropical floral notes with sweet & salty highlights.